About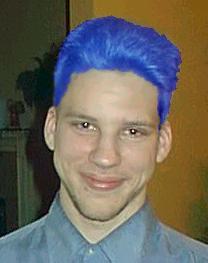 I completed the Computer Systems of Technology (CST) Technical Programming option at BCIT in 2002. I currently work for a small software company Valley West Controls LTD. Our main focus is data collection.
If any one would like to contact me :
More info
Born 1981 May 5. Went to school graduated, BCIT, break of unemployment, MCI Custumer support for 6 months, Started at Valley West Controls. Picture at top was taken my first year at BCIT 2nd Term. Blue faded with in days with in a week was gray and a week after that bloned.